Have you recently purchased a new Toyota from us?

If so, you will be soon receiving an invitation to our next
Toyota New Owner Celebration!
You may wonder, what happens at this event?

A Toyota New Owner Celebration is just that, a celebration of the ownership of your new Toyota vehicle. At this event, which runs about 60 minutes, we go over the essentials of your new vehicle.


-What to expect when servicing your vehicle
-Toyota Care and what it covers
-Review your vehicle's Maintenance Schedule
-How to prolong your tire life
-Preventative Maintenance for your vehicle
-Plus, fun prizes and refreshments!
Usually you will receive an invitation 2-3 months after the purchase date of your vehicle, so don't worry if you do not receive an invitation right away. If you have any questions about this event, please email eosborn@williamsautogroup.com. We look forward to seeing you at our next event!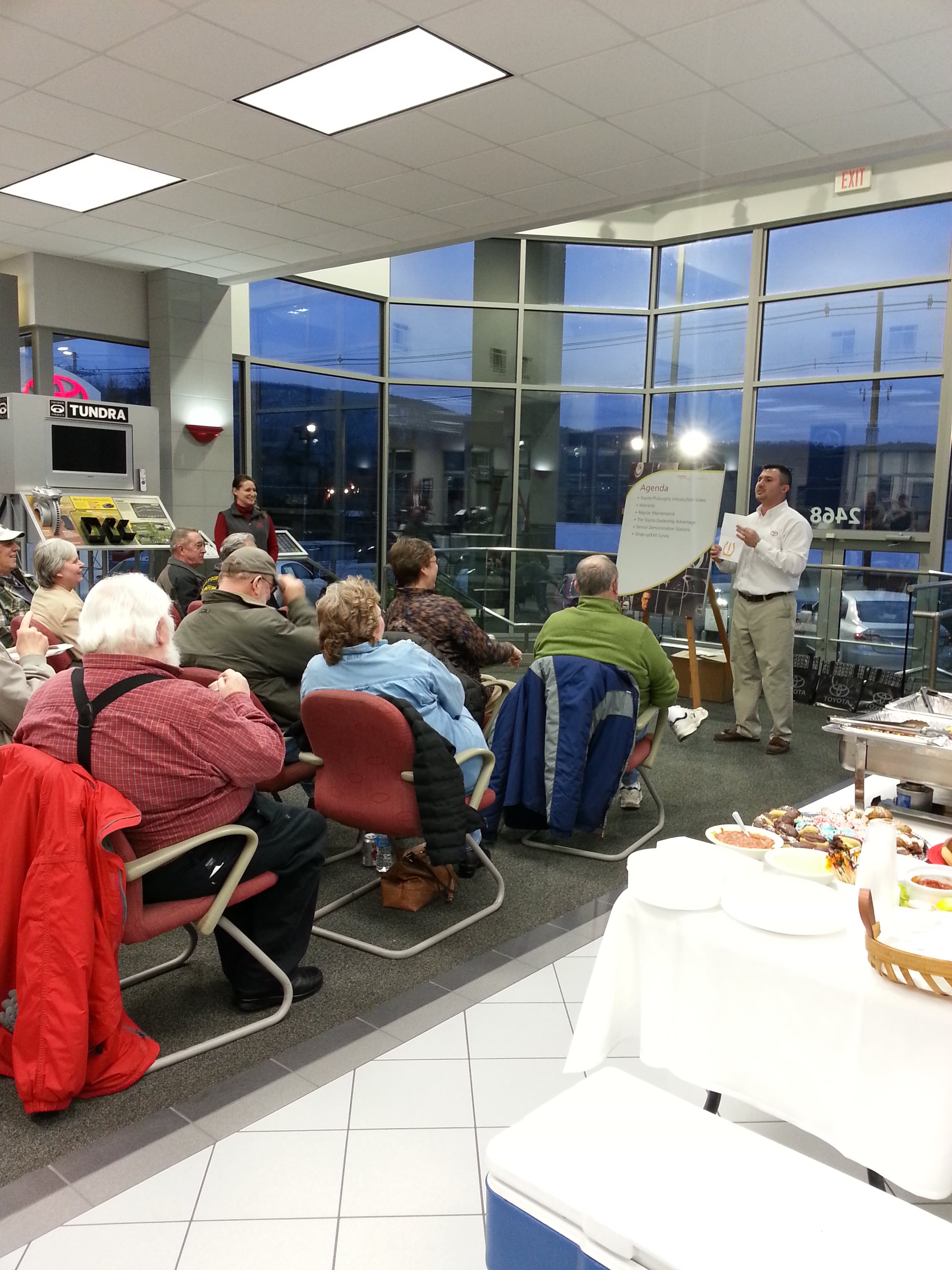 Andy Liguori, Service Advisor, speaking to the crowd at our March 7th event